FOP Ohio Auxiliary Board & Trustees
Updated On: May 125, 2023
The National Auxiliary governs over all members of the State and Subordinate Auxiliaries in the United States. The members to the National Auxiliary are elected biennially from the delegation of the National Auxiliary Conference, which is held in conjunction with the National FOP Conference. The National Auxiliary unifies and establishes policies for all Auxiliaries.
The State Auxiliary is made from members of subordinate auxiliaries within the State of Ohio. The Executive Board of the Ohio State Auxiliary is elected every two years from members attending the Ohio State Auxiliary Conference. The objective of the Ohio State Auxiliary is to coordinate statewide activities and to provide a liaison between subordinate auxiliaries and the National Auxiliary.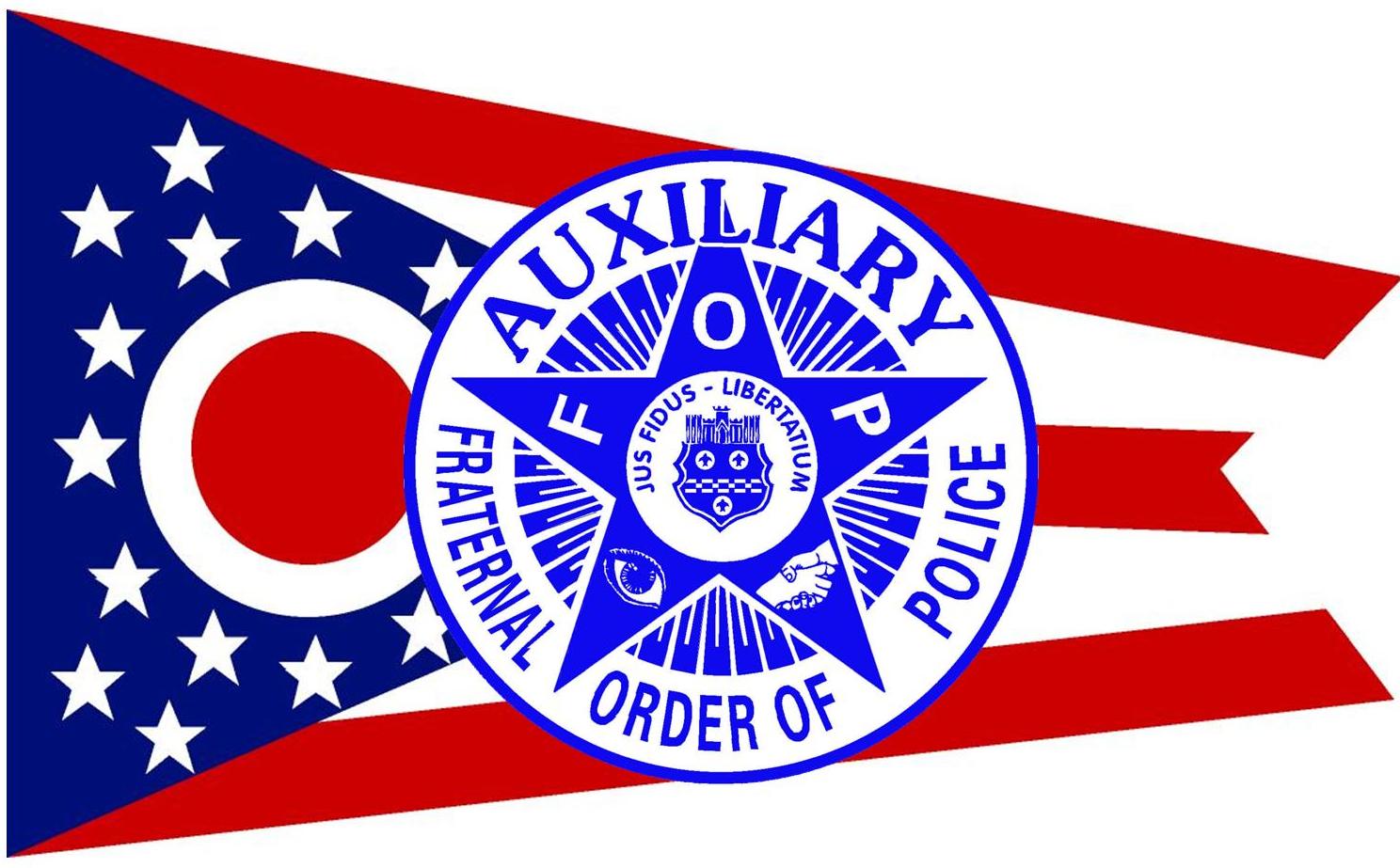 Ohio State Auxiliary Board - Officers and Trustees

Peggy Mohr,
President
Peggy's Story

Kay Houglan,
Trustee - 1st District


Karen Johansen,
Vice-President
Karen's Story

Vacant,
Trustee - 2nd/4th District


Mary Davidson,
Secretary
Mary's Story

Kristy Distel,
Trustee - 3rd/6th District


Stacey Hentosz,
Treasurer


Linda Hennie,
Trustee - 5th/9th District


Cherie Siehl,
Past President


Becky McDonald,
Trustee - 7th/8th District


Cherie Siehl,
Ohio National Trustee

Susan Vargo,
Trustee - 10th/11th District
Susan's Story
Subordinate auxiliaries are the life of the organization. A subordinate auxiliary is formed with permission from the local FOP lodge. You must have a minimum of ten eligible persons to start an auxiliary. Once formed, the organization addresses the concerns and problems of the FOP members and their families. Submit this Form if you are interested in starting a Local Auxiliary Lodge.
More Information:
President's Message