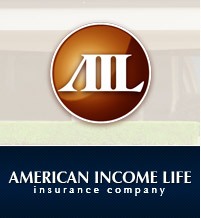 The Fraternal Order of Police, Ohio Labor Council, Inc. is pleased to announce a new $3,000 Accidental Death and Dismemberment benefit provided at NO-COST through American Income Life Insurance Company, a 100% Union Label Company that has been serving union members and their families for more than 50 years. This benefit provides coverage to all FOP/OLC members.

Additional NO-COST benefits provided through American Income Life to FOP/OLC members include:
American Income Partners Plan Health Services Discount Card. This card provides discounts - at point of service - of up to 60% on vision care, hearing care, prescriptions and chiropractic care. (Optional dental discounts are available).
Child Safe Identification Kit, a valuable tool that helps parents gather vital information for use by authorities to search for a missing child. The kit is endorsed by the American Federation of School Administrators and American Federation of Teachers.
Family Information Guide. This document gives working families a place to catalog important information such as beneficiaries, estate data, professional contacts and health records.
Official notice about these benefits has been mailed to all FOP/OLC members. Those who return the reply card will be contacted by an AIL representative to arrange a convenient time to deliver their no-cost benefits. Voluntary supplemental insurance benefits are also available to FOP/OLC members through American Income Life and are provided in the spirit of "Be Union ~ Buy Union."
To request the NO-COST benefits online, fill out the form at www.ailife.com/benefits/sgmx0
For more information, contact local benefits coordinator Anna Guido Rohrer at aguido-rohrer@ailife.com