FOP of Ohio Foundation Designer Purse Raffle
FOP of Ohio Foundation Designer Purse Raffle

The raffle will take place over 26 weeks with a guaranteed winner each week. Purses will include Coach, Kate Spade, Michael Kors and Fossil. Each ticket is $30 and we are selling 1,000 tickets. The raffle begins March 1, 2021. A winner will be announced each week based on the Monday evening Ohio Lottery Pick 3. Pick your favorite number and get your ticket now! All proceeds will benefit the FOP of Ohio Foundation.
Update March 4, 2021 - Thanks for all of you who are sharing these emails with your purse loving friends! Our ticket sales are moving along but we still have plenty of tickets to sell and purses to give away! Since there was not a winner in this first week we are making a change. If there is not a matching sold ticket for the Monday night Ohio Lottery Pick Three, we will move to the Wednesday night Pick Three of that same week. There are still 25 weeks left and we want to have lots of winners. We will continue to sell tickets, they can be purchased online at https://unionly.io/o/fopohfoundation/designer-purse-raffle-2 or call 614.224.5700, ext. 1219 to make arrangements.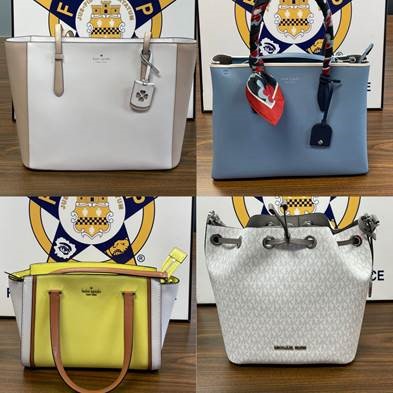 Thank you and we appreciate your support!!